from Founder + Author,
C. L. Fails
I've always been interested in crafting creative stories, so I decided to publish one that held a universal message of having faith during a time when I needed that very notion myself. I grew frustrated by the options available to those who select self-publishing as their first choice, as the profit generated by sales was unequally split; weighted heavily in favor of those who were supposed to be helping you reach your dream. I was receiving 14 cents per copy on a book that had a profit of $5 per sale. Creatives like you and I were receiving the short end of the stick, while the helpers were earning a higher percentage on work they did not create.
I knew there had to be a better way. So I learned as much as I could about the publishing and self-publishing processes, and created a different option to help writers like me. I started LaunchCrate because I noticed there were other authors sharing similar frustrations. While the alternative solutions available came close to helping, they still kept the lion's share of the profit from work they did not create; your work. LaunchCrate, was birthed to provide a platform for writers to launch their ideas into the world while keeping the portion of profit they deserve.
Our Services
Ready to Turn Your Work Into A Published Title?
Let us act as your publishing consultant.
Education happens every day, in every experience, and every action. Great messages lie within all of us, though sometimes we lack the platform to share them with others. LaunchCrate Publishing provides an avenue to connect the innovative ideas of new authors to eager audiences around the world. We provide the crate. You provide the spark. Let's launch your story together!
BUILDING THE SHIP
A solid idea in need of a writing coach (maybe an illustrator), book formatting, and a launch plan.
Please reload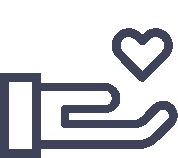 "The future belongs to those who believe in the beauty of their dreams."
The Details
We'll provide you with tips on software options, walk you through helpful information on ISBNs and copyrighting, and help you sift through options to host your book online. Sessions are $55 per hour online and $65 per hour in person.
Ready to Turn Your Work Into A Published Title
But Not Ready For All of The Work

?
Let us serve as your publisher.
We're ready to help you build, edit, and launch your book to the right audience. We do all the hard work to stay on top of the changing world of publishing so you don't have to. Check out our options and costs below to choose the best fit for you!